Meemoza // Warhol Stretch Pants Medium Blue Denim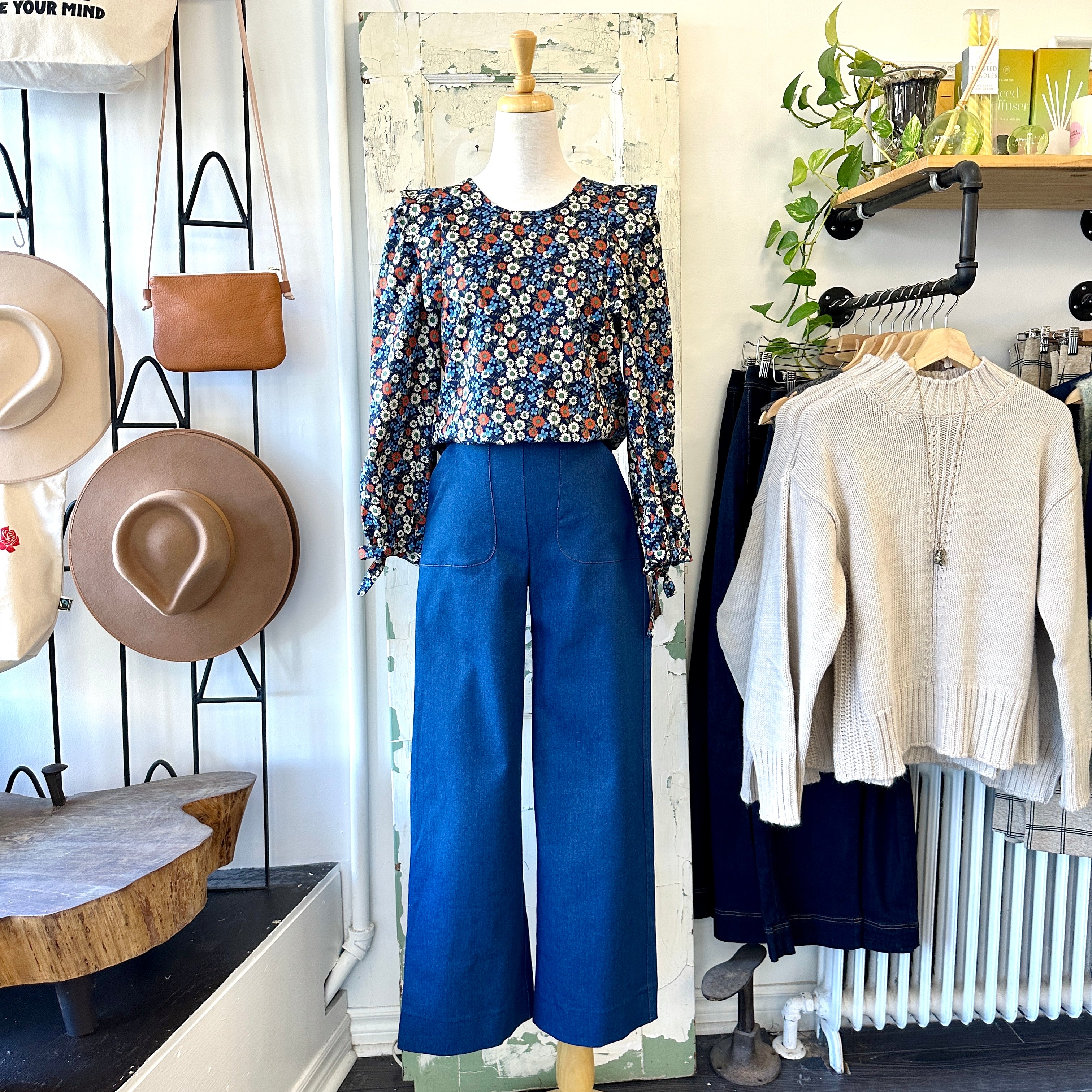 This item is located at our 87 Roncesvalles Avenue location.
These pants are the perfect all-way piece to dress with comfort and elegance. Available in a selection of cotton and stretch denim, making it a must have this season!
They are named Warhol for a good reason, since they look like they could be coming straight out of Andy Warhol's workshop, The Factory. Our designer inspired herself from the masculine wardrobe of the 70s. Do not underestimate them, as they will follow you from your hard day's work to your special evening occasions, with their refined go-to cut!
The back waistband has an elastic, which allows for the perfect fit with each size. 

97% Organic cotton, 3% Spandex
Hand wash or machine wash in cold water (using delicate cycle, for better colour resistance).
Hang to dry.
| | | | |
| --- | --- | --- | --- |
| SIZE | BUST | WAIST | HIPS |
| XS | 34.5" / 87.6cm | 26.5" / 67.3cm | 36.5" / 92.7cm |
| S | 36.5" / 92.7cm | 28.5" / 72.4cm | 38.5" / 97.8cm |
| M | 38.5" / 97.8cm | 30.5" / 77.5cm | 40.5" / 103cm |
| L | 40.5" / 103cm | 32.5" / 82.5cm | 42.5" / 108cm |
| XL | 43.5" / 110cm | 35.5" / 90.2cm | 45.5" / 116cm |