Anto Yukon // Algonquin Soap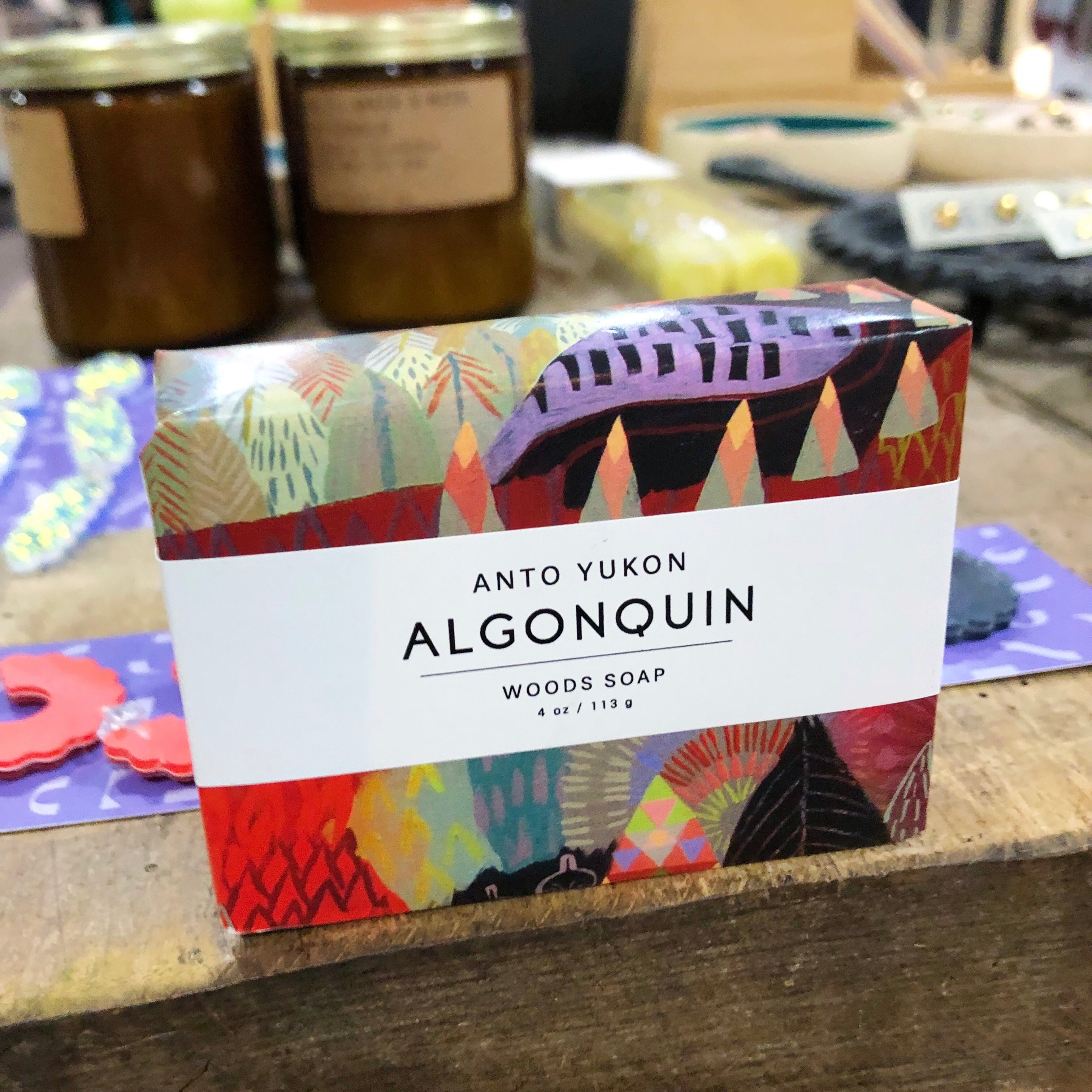 Algonquin Park, an inspiration for the group of 7 painters and us, is a beautiful and wildlife rich part of Canada. This soap is made from all natural ingredients, colourants, and essential oils. Scented with cedarwood, smoky vetiver, and patchouli.
Handmade and cured in our northern Canadian studio located in Yukon Territory.
4 oz bar
Ingredients:
aqua (water)
sodium cocoate (coconut oil)
sodium conolate (canola oil)
sodium olivate (olive oil)
sodium palmate (certified sustainable palm oil)
paprika
essential oils