Atelier Reve // Prilla Blouse Birch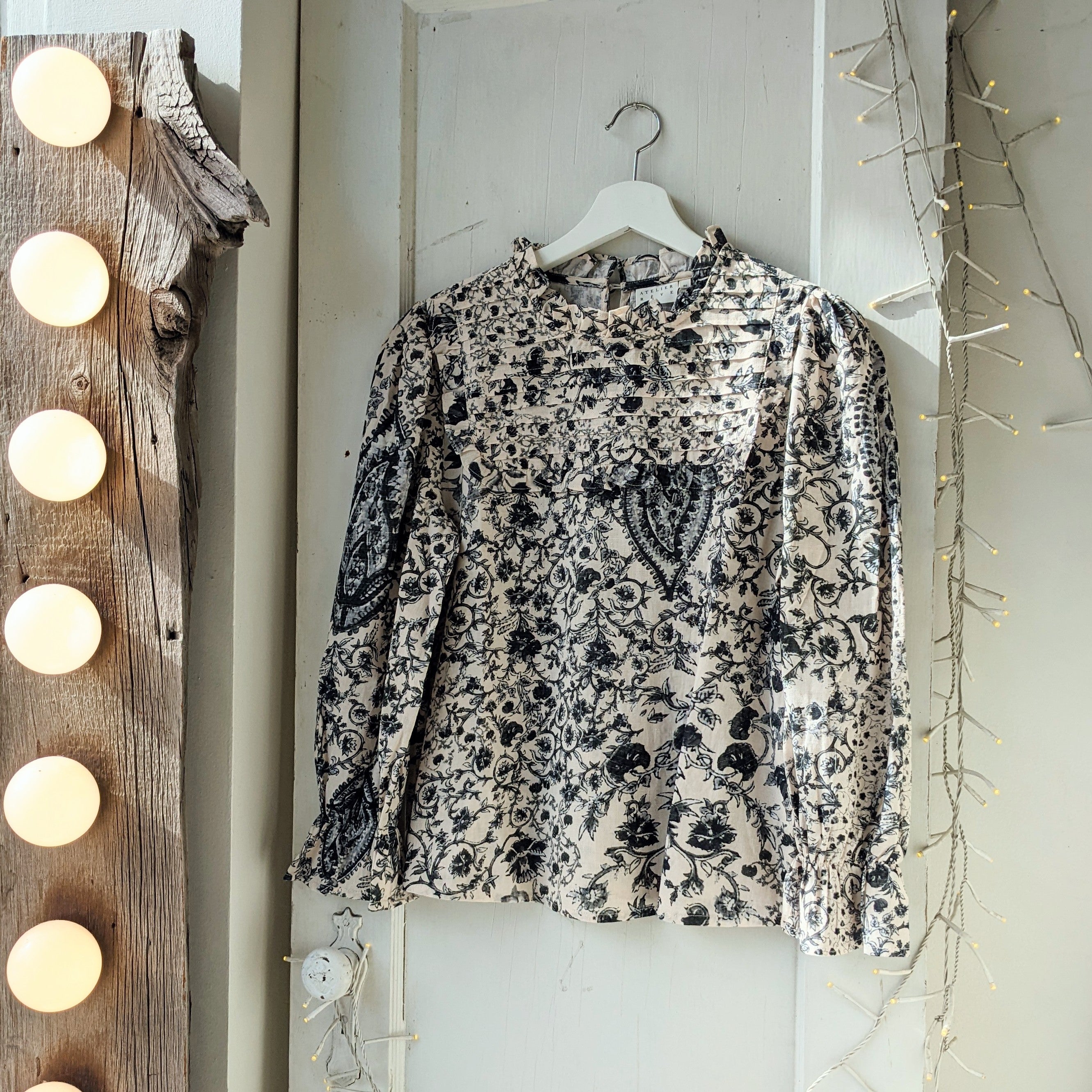 This item is currently available at our 3095 Dundas St West location

Romantic floral print blouse with puff sleeve. Ruffle detail at cuff. Ruffle mockneck with pintuck detailing at front. Button key hole closure at back. Perfect for work, or a date night out!