Blondie Apparel // East End Tee White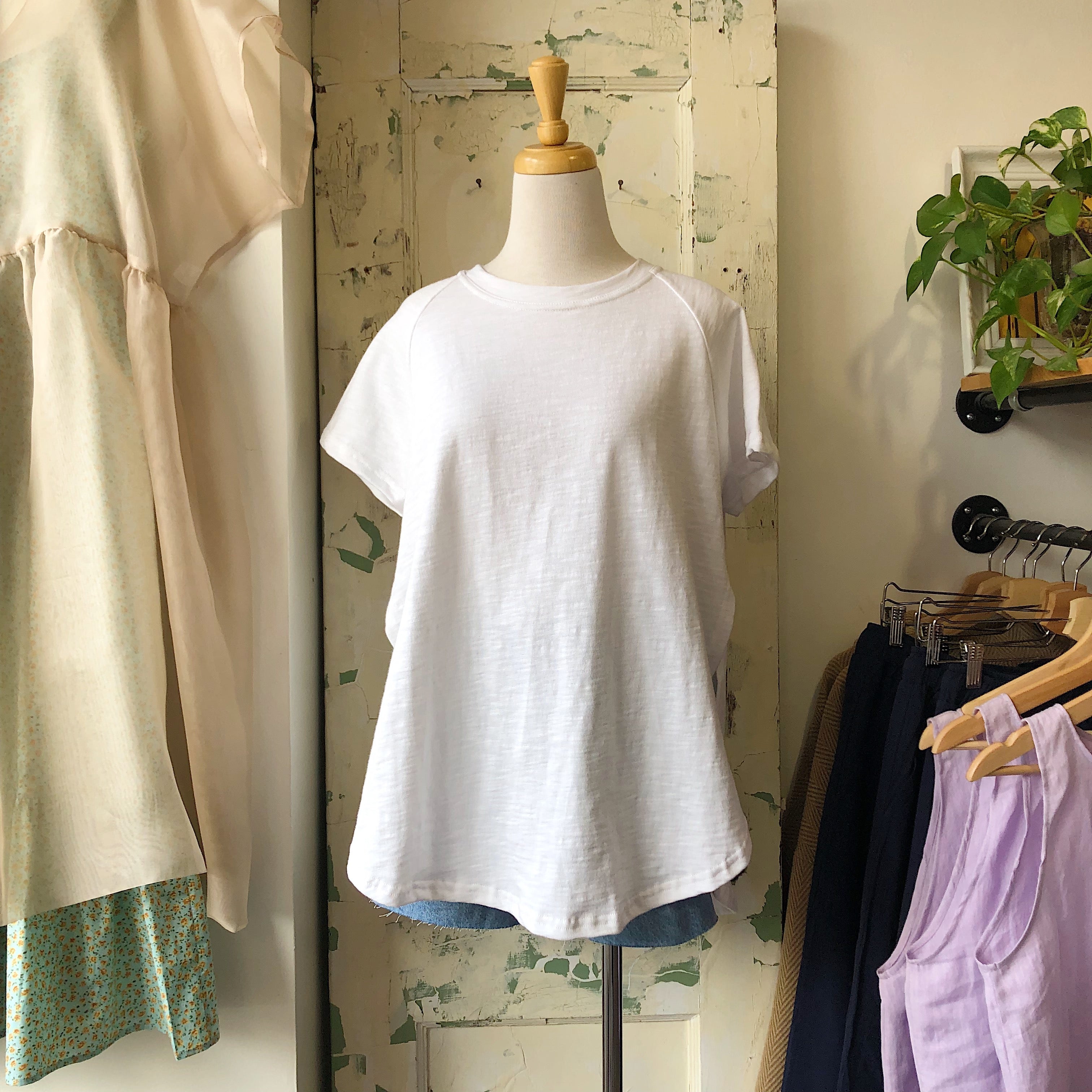 The East End is one of Blondie's very first designs and it also tops the list as one of their best sellers. This style is incredibly easy to wear, ultra soft, so comfy, and flatters all body types! 

HOW DOES IT FIT? This is a very relaxed fit. Loose in the body.
Sewn only in the sleeve, the body is open right up the sides.

WHAT IS THE FABRIC? 100% Cotton