Blondie Apparel // Field Maxi Dress Black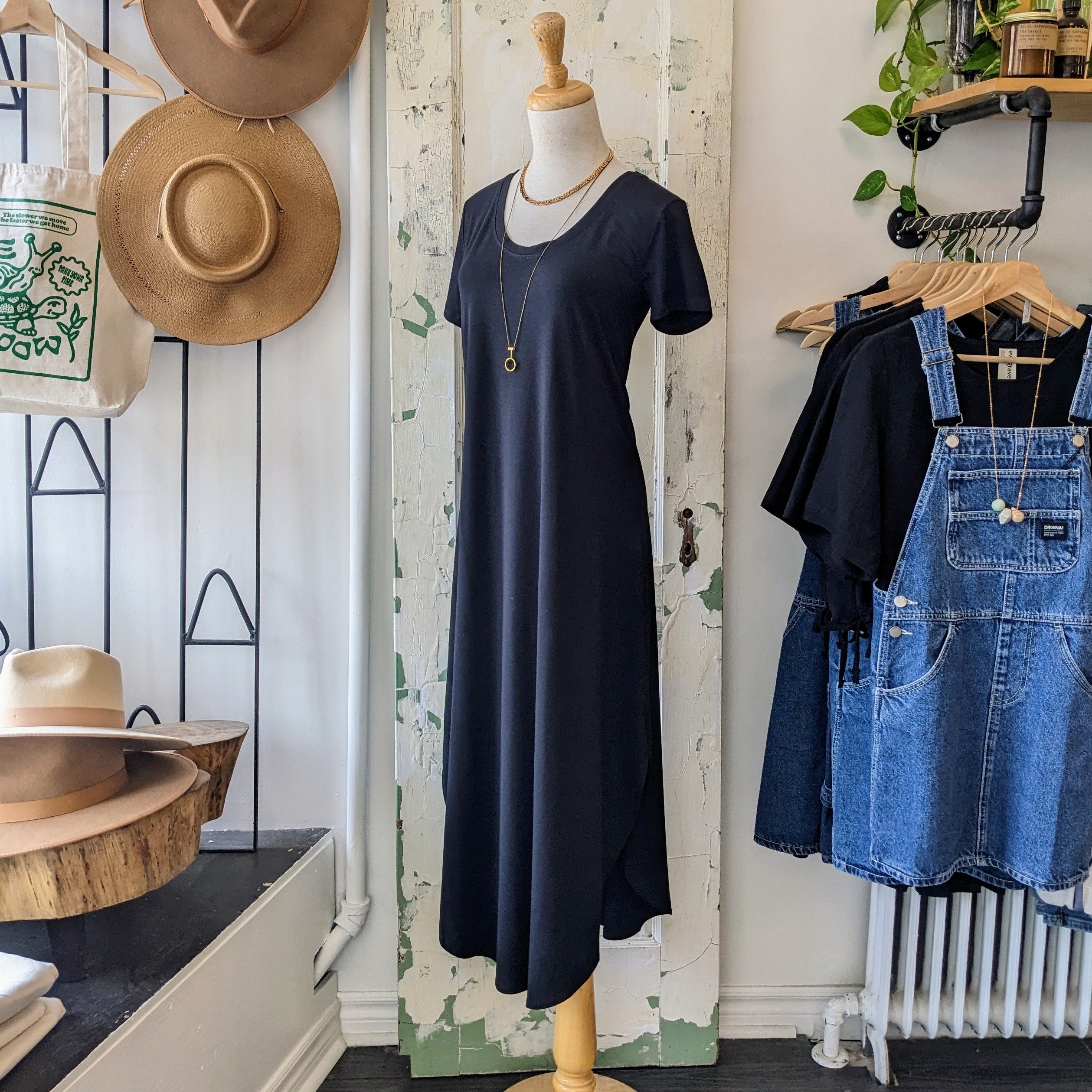 This item is currently stocked at our Junction location, 3095 Dundas Street west and our Leslieville location, 1360A Queen Street East. Inquire with us about locations for particular sizes.
We are loving the relaxed, midi length Field Dress for all your Spring/Summer occasions! Designed with a slightly longer sleeve, scoop neck and rounded hem line, it flatters all body types. These ones are made with our super soft custom bamboo jersey fabric! So versatile and easy to dress up or down!
HOW DOES IT FIT? Semi fitted, great stretch. Longer hem. 
WHAT IS THE FABRIC? 67% bamboo from rayon, 27% cotton, 6% spandex