CMD Gem // Amazonite Double Pearl Necklace SS OAK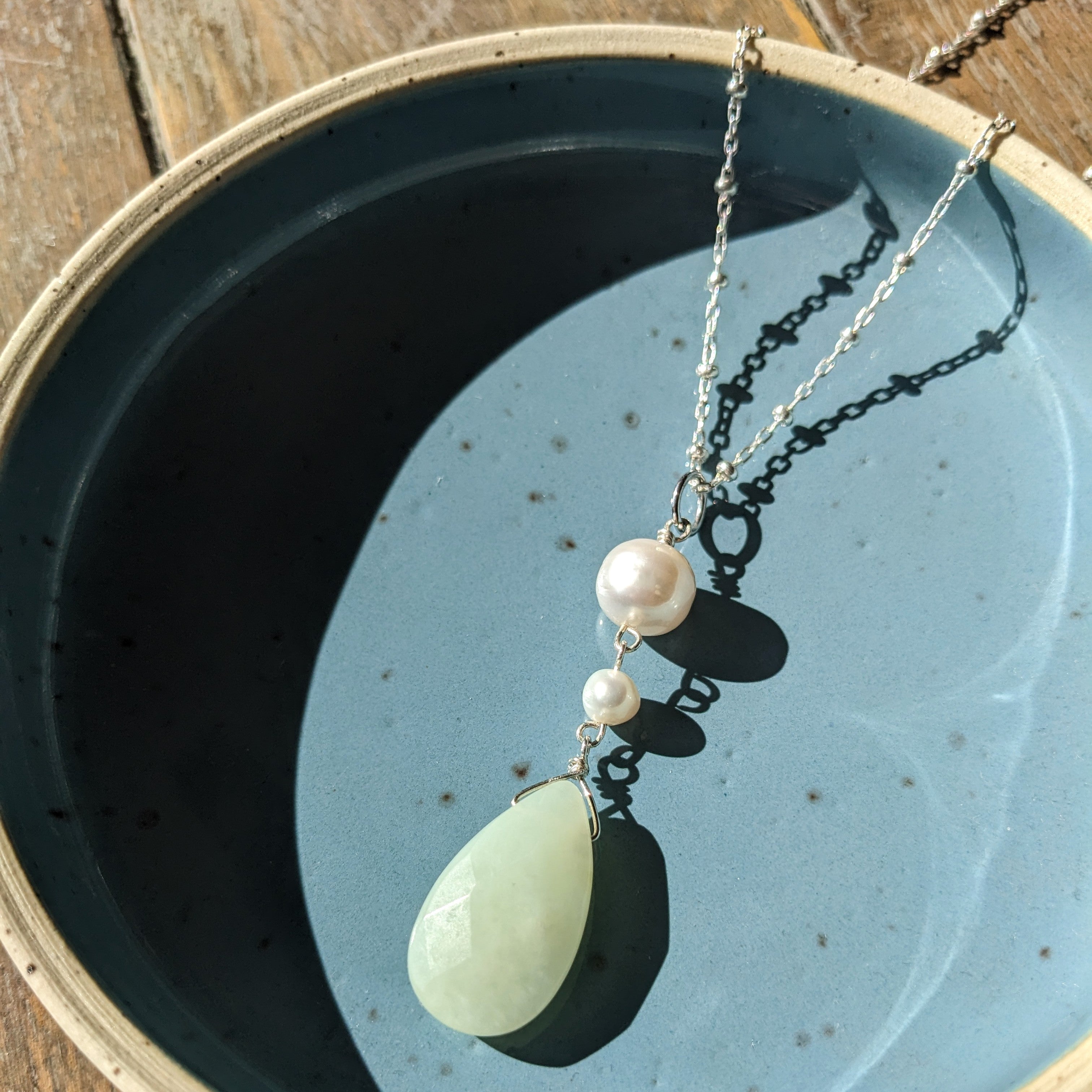 This item is currently stocked at our 744 Queen Street West location.


Dress up your outfit with this special one of a kind piece. Genuine 1/2" and 1/4" diameter fresh water pearl pendant with faceted amazonite gemstone hanging from 16" sterling silver satellite chain with lobster clasp closure.  Pendant hangs approximately 2 1/2".
Handmade in Toronto by CMD co-owner Krysten Caddy.