Cokluch // Muscari Blouse Chicoree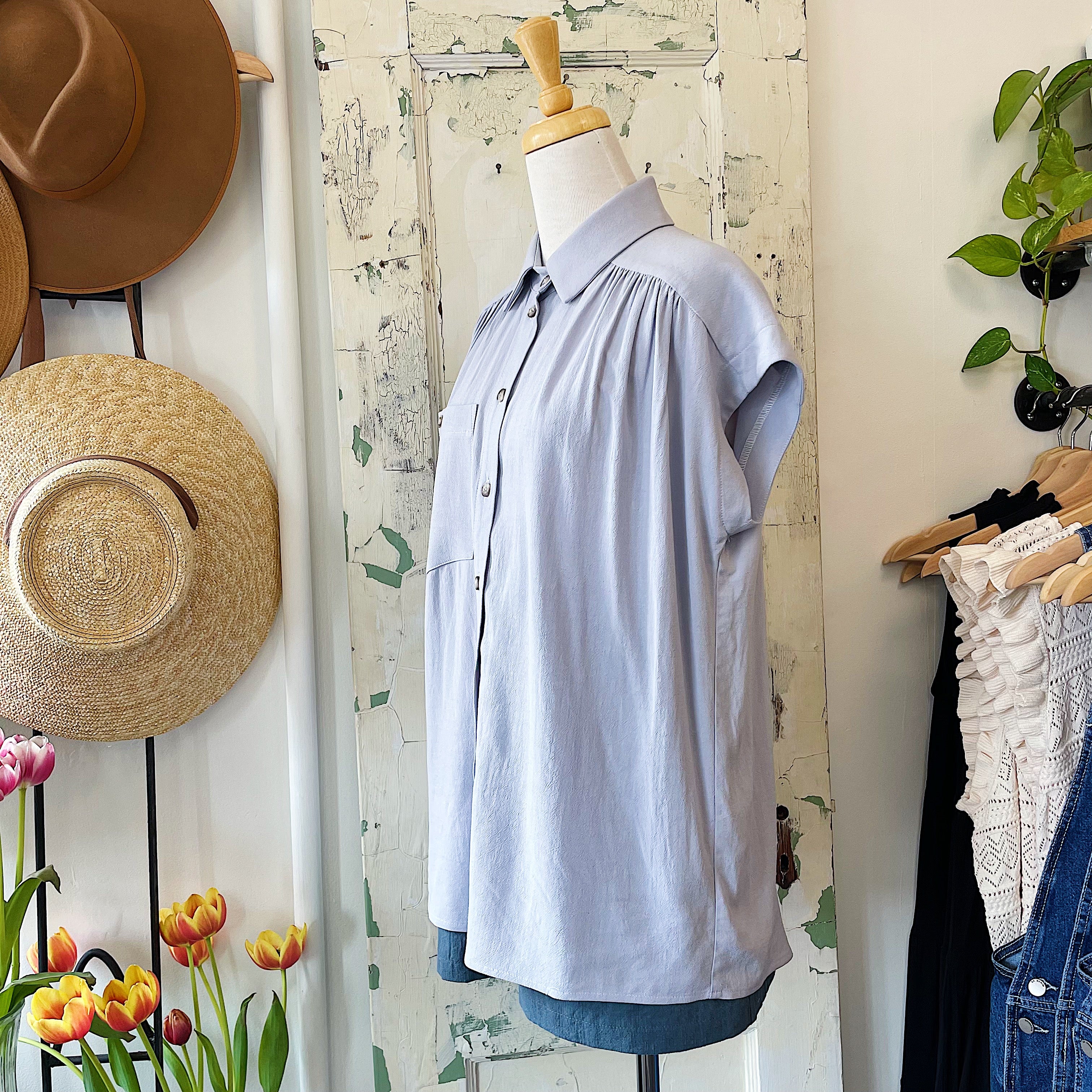 This item is currently located at our 3095 Dundas St West location.
This blouse features a loose fit, making it suitable for a variety of body types. It is versatile enough to serve as an everyday piece as well dressed up for your special occasions!

- Loose blouse
- Short slouchy sleeves
- Gathered shoulders and back
- Contrasting amber buttons
- Pocket closed by a button on the right side
- Curved hem
- Length below the hips