Hailey Gerrits // Yama Necklace Tourmaline Quartz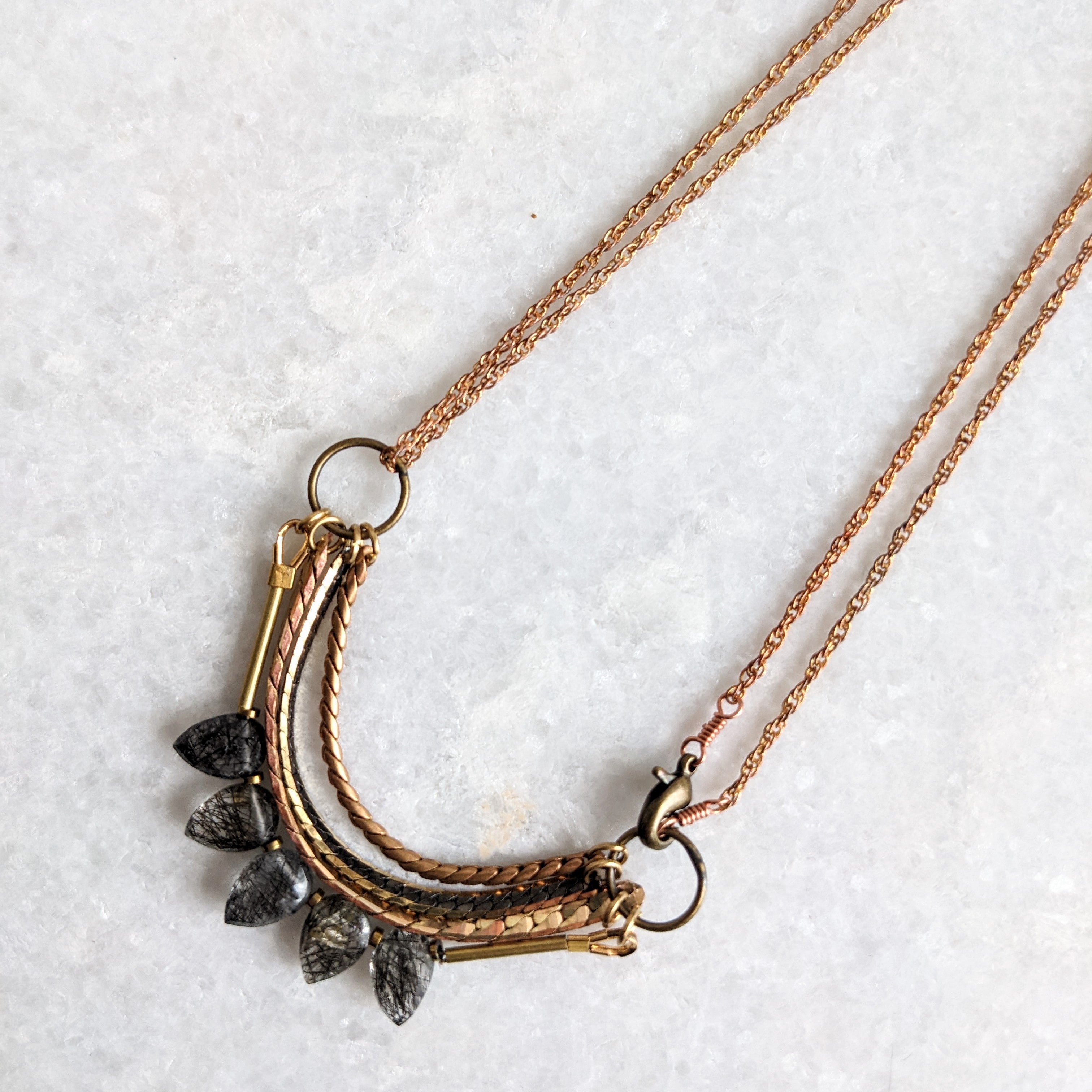 With five unique hand-cut pear shaped gems, the Yama Necklace truly showcases the beauty of its natural stones. This piece is such a great investment because it's so versatile. Wear the chain long, clasped to the side ring OR thread the clasp through the ring and double around the back of your neck to clasp on the reverse side, shortening it to a 17" collar-length. It's basically two necklaces in one.
Length: Adjustable to 17" or 33"

Recycled vintage brass chains
Fair-trade brass beads (made from car parts and plumbing fixtures)
Hand-cut undyed natural gemstones, cut in India

Handmade in Vancouver BC