Meemoza // Sara Dress Forest Green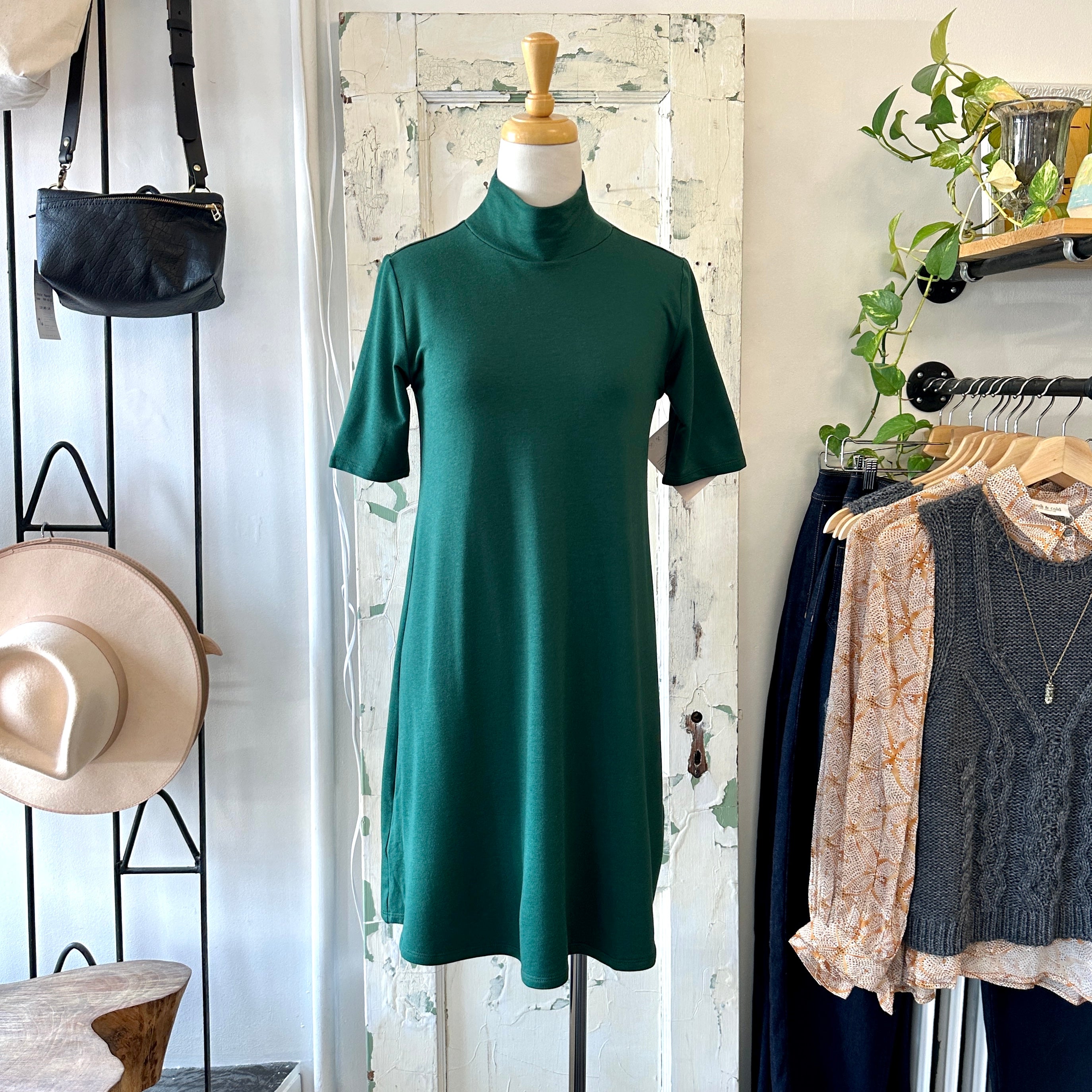 This item is currently stocked at our Junction location, 3095 Dundas Street West and Leslieville location, 1360 Queen Street East. Please contact us about size availability.
Short sleeve loose fitting dress with mock neck
Tailored in Canada
Short sleeved dress with a sophisticated mock neck. A classic and versatile piece, with a delicate feminine touch. 
67% Bamboo Rayon, 28% Cotton, 5% Spandex

Sustainable & soft as silk