Naïf // Bobbie Sweater Ivory Navy Stripe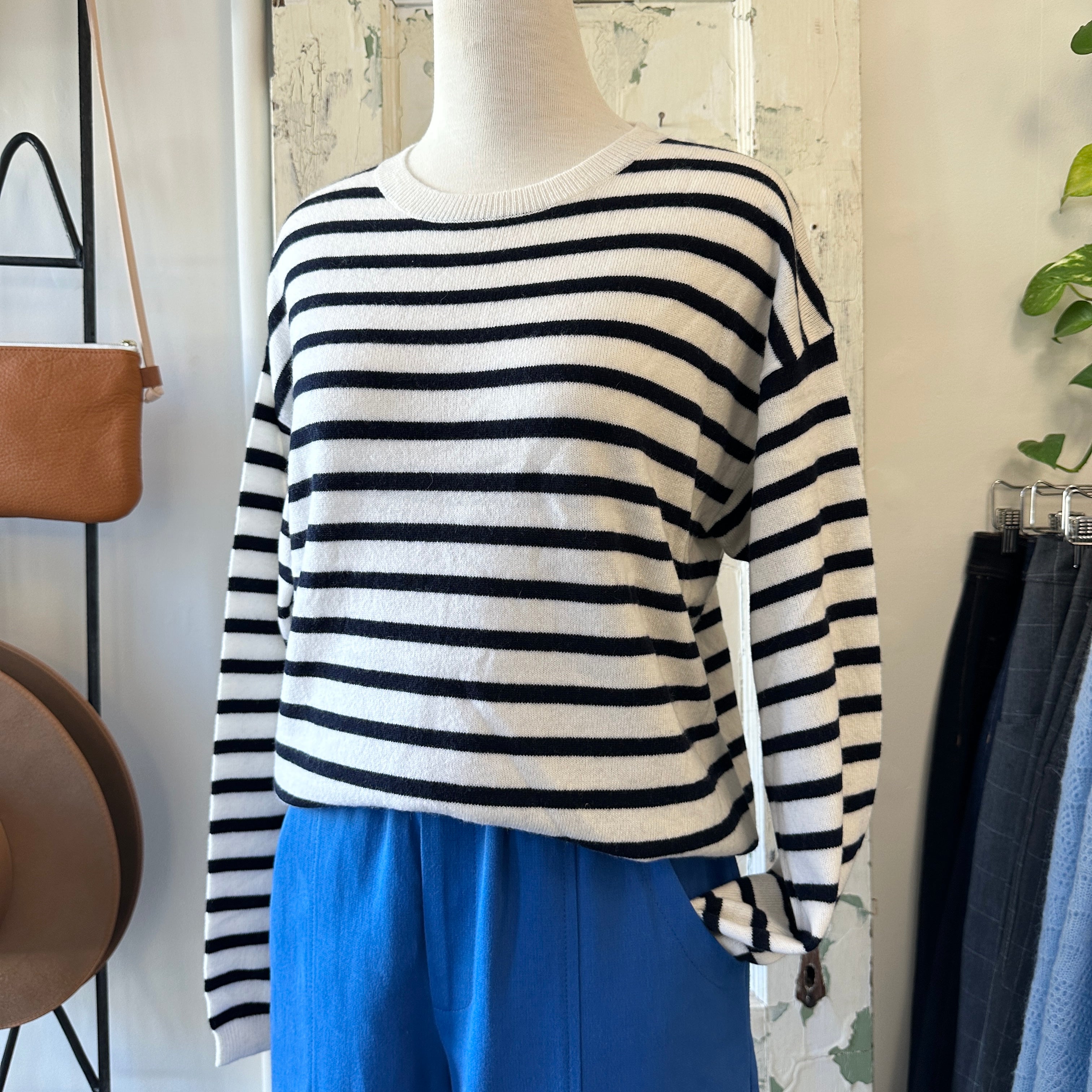 This item is currently stocked at our Junction location, 3095 Dundas Street West 

Classic striped sweater in a relaxed fit. Drop shoulder with generous sleeves. Pair with jeans or a patterned bottom for a fun pattern-clash look.




CARE FOR ME
I prefer to be washed by hand. Give me a soapy bath in warm water for 15 minutes without rubbing. Then dry me flat on a towel.
And... do not twist me please.