Naïf // Nyla Dress Navy White/Indigo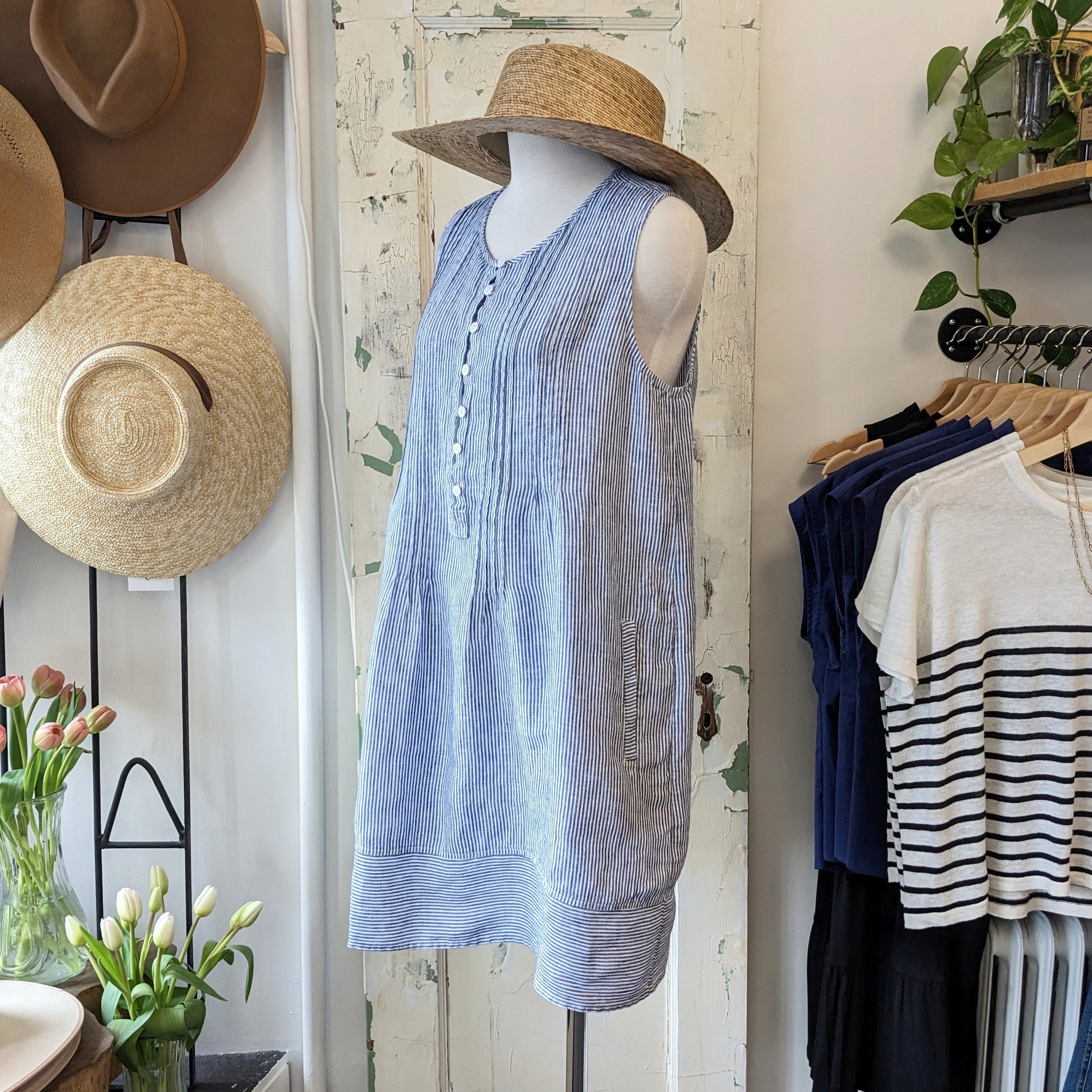 This item is stocked at our Junction location, 3095 Dundas Street West.


Feel cute and comfy in the Nyla dress by Naif! Sleeveless dress in a railroad stripe with button placket and pintuck details. The fit is relaxed and breezy- perfect for hot summer days.


100% Linen

Care Instructions
 Handwash cold, dry flat.