Souvenir // Brass Long Coin Necklace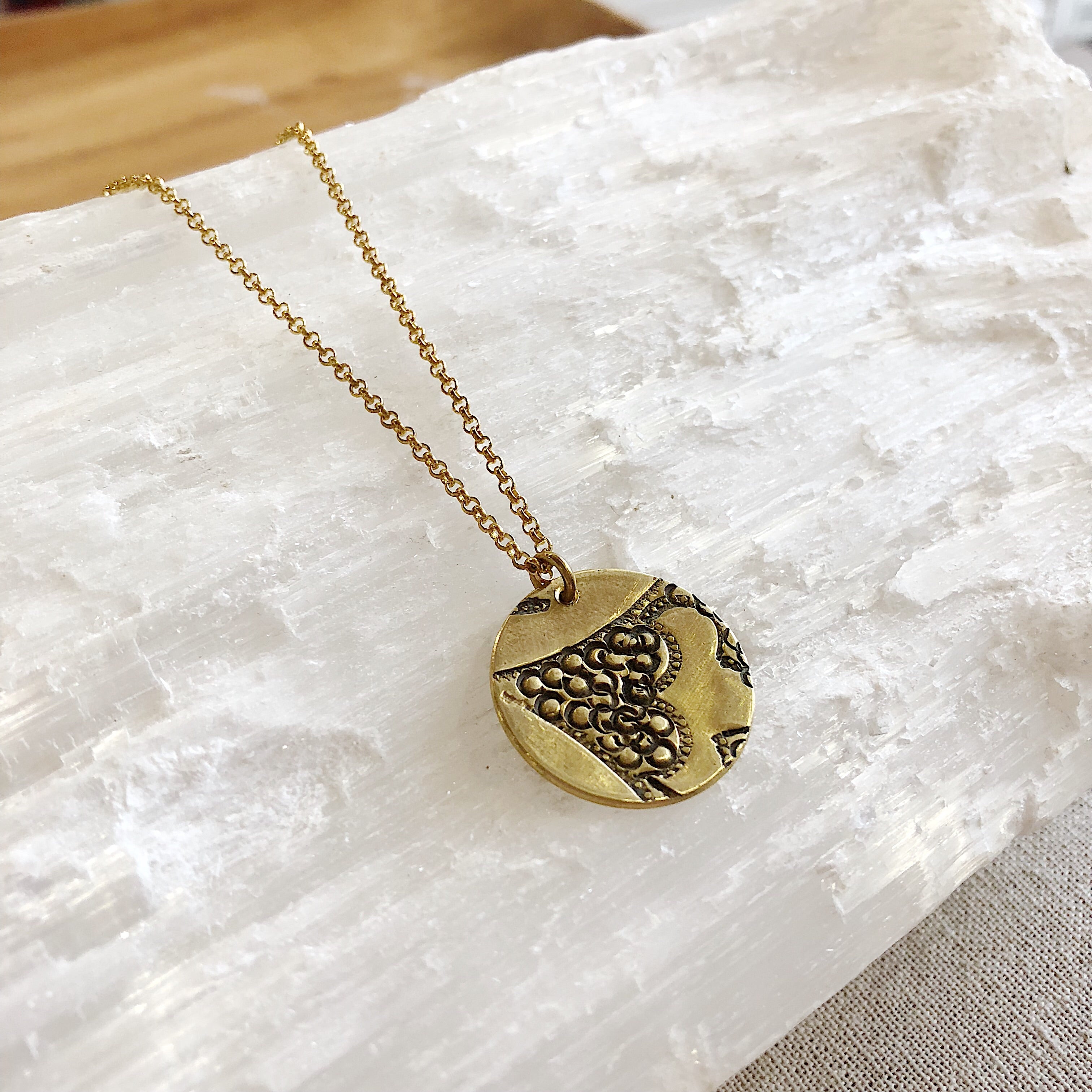 Vintage etched brass 1" coin circle pendant hanging from 32" brass chain. Vintage brass etching detailed vary and every pair is one of a kind.
Handmade in Winnipeg Manitoba by Rikki McDougal.
Rikki's jewelry line is inspired by nature and vintage objects. She will often start her creative process by collecting treasures found in flea markets.
"I feel drawn to objects with history-I love repurposing them in to easy to wear keepsakes for anyone who loves items with a nod to the past."