Souvenir // Arch Curve Stud Earrings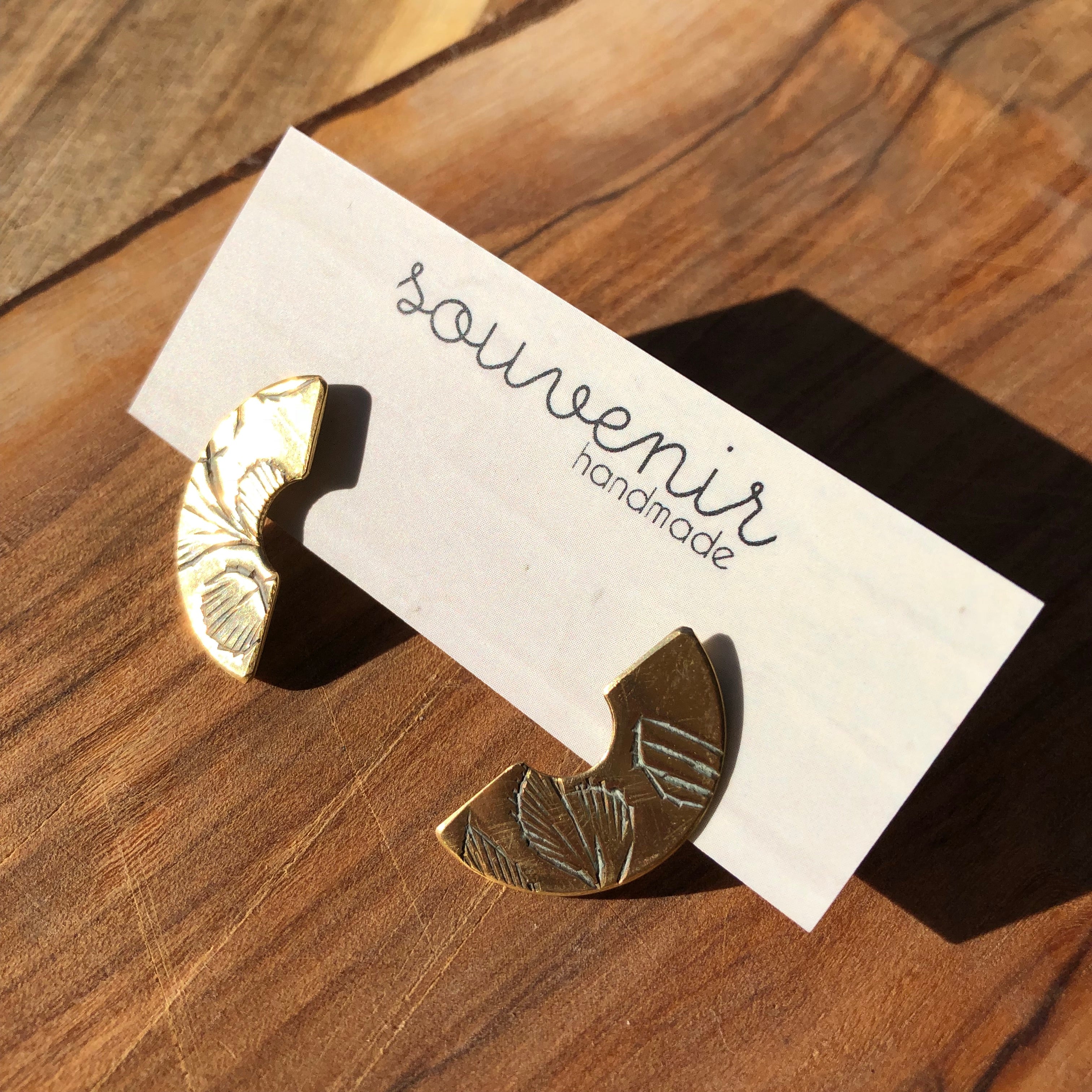 Vintage brass formed into curved stud earrings with surgical steel posts abs backings. Very light and comfortable weighing in at about 4 grams. Vintage brass etching detailed vary and every pair is one of a kind.
Handmade in Winnipeg Manitoba by Rikki McDougal.
Rikki's jewelry line is inspired by nature and vintage objects. She will often start her creative process by collecting treasures found in flea markets.
"I feel drawn to objects with history-I love repurposing them in to easy to wear keepsakes for anyone who loves items with a nod to the past."