Souvenir // Squiggle Earrings with Pearl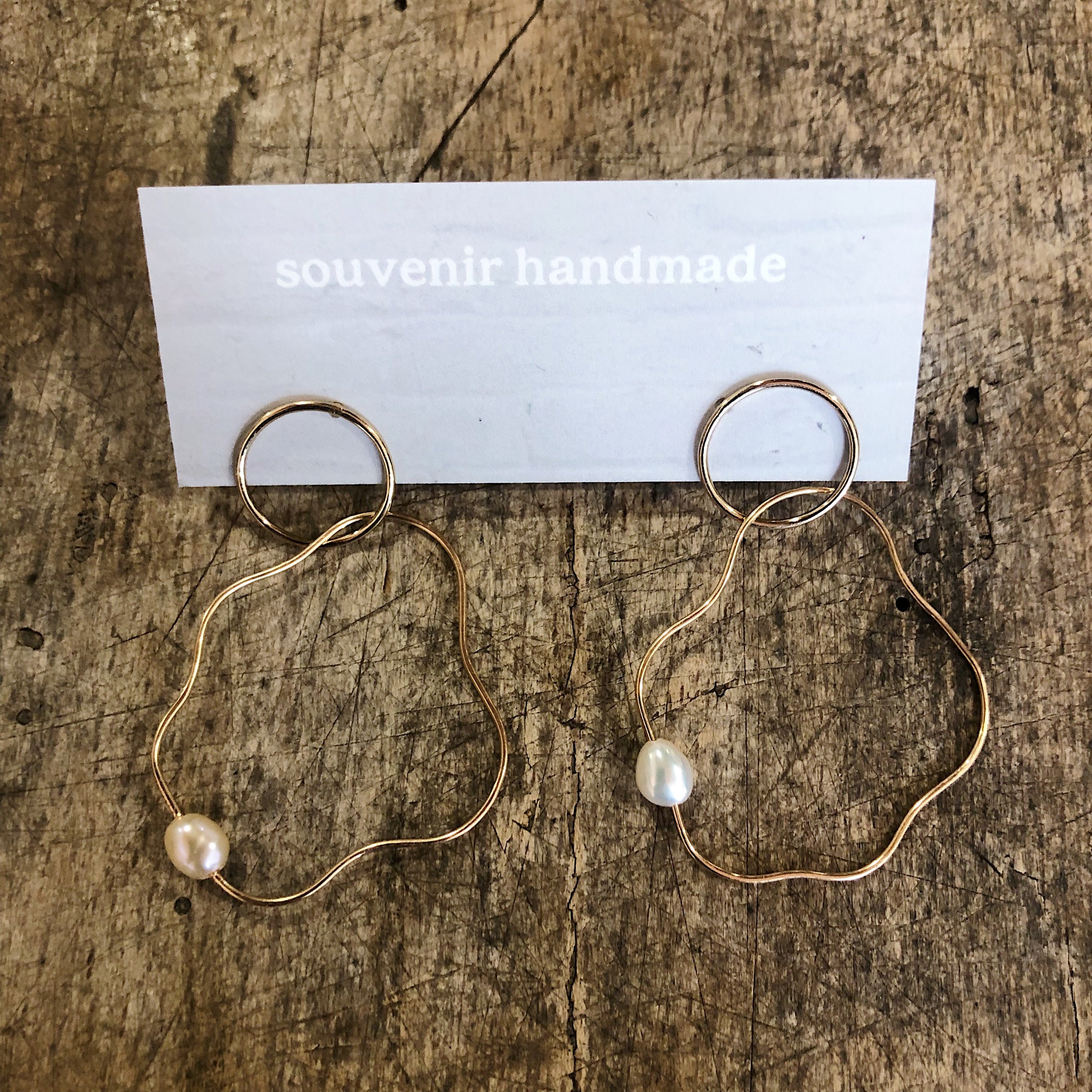 Swiggle earrings. fun! they swing about on the 14k gold filled studs and dance around your lovely face. each pair is hand formed from 14k gold filled wire and no two pairs are exactly the same. This pair features beautiful pearls. Light and easy to wear!
14k gold filled ear wires and body
pearls

approx 2" long and 1.5" wide
Handmade in Winnipeg Manitoba by Rikki McDougal.
Rikki's jewelry line is inspired by nature and vintage objects. She will often start her creative process by collecting treasures found in flea markets.
"I feel drawn to objects with history-I love repurposing them in to easy to wear keepsakes for anyone who loves items with a nod to the past."