We Are Stories // Cyprus Dress Red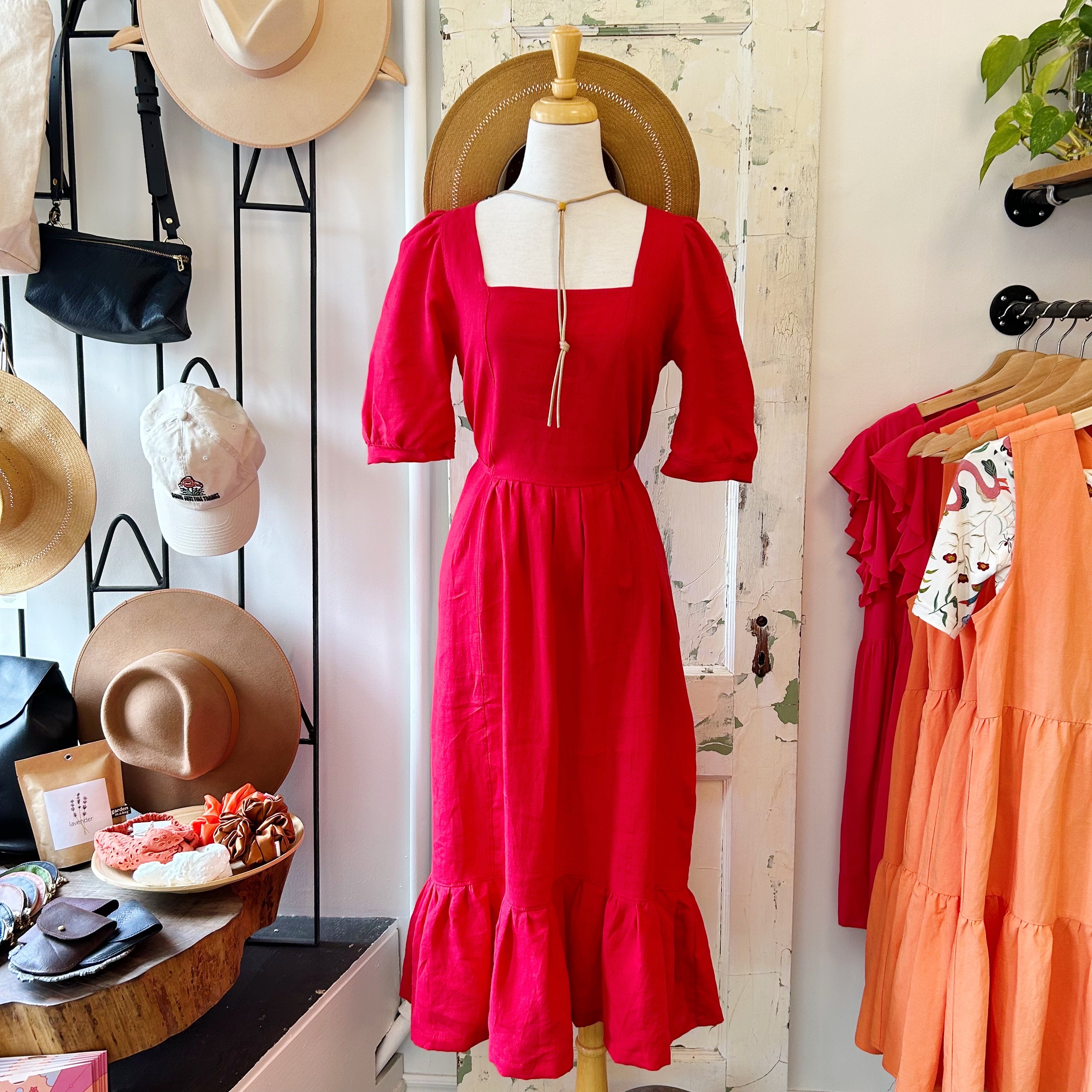 This has a flattering square neck line,  poufy sleeves, pockets, ties at the high waist that meet at the back so you can wear the dress as fitted as you like- walking around town like a queen- cinch her up,  sitting down for some delicious pasta-loosen those ties!  Also has a sweet ruffle at the bottom hem.  Fancy!  But not. 

100% Mid/light weight linen
Handmade near Nelson, BC
Cold wash gentle or by hand, hang or lay flat to dry.
small- bust 35   high waist-38    hips 44    length 46.5    arm band 10"
medium- bust 37"    high waist 39     hip 46" length 47 arm band 12"