Gold Apothecary // Pink Cedar Bath Salt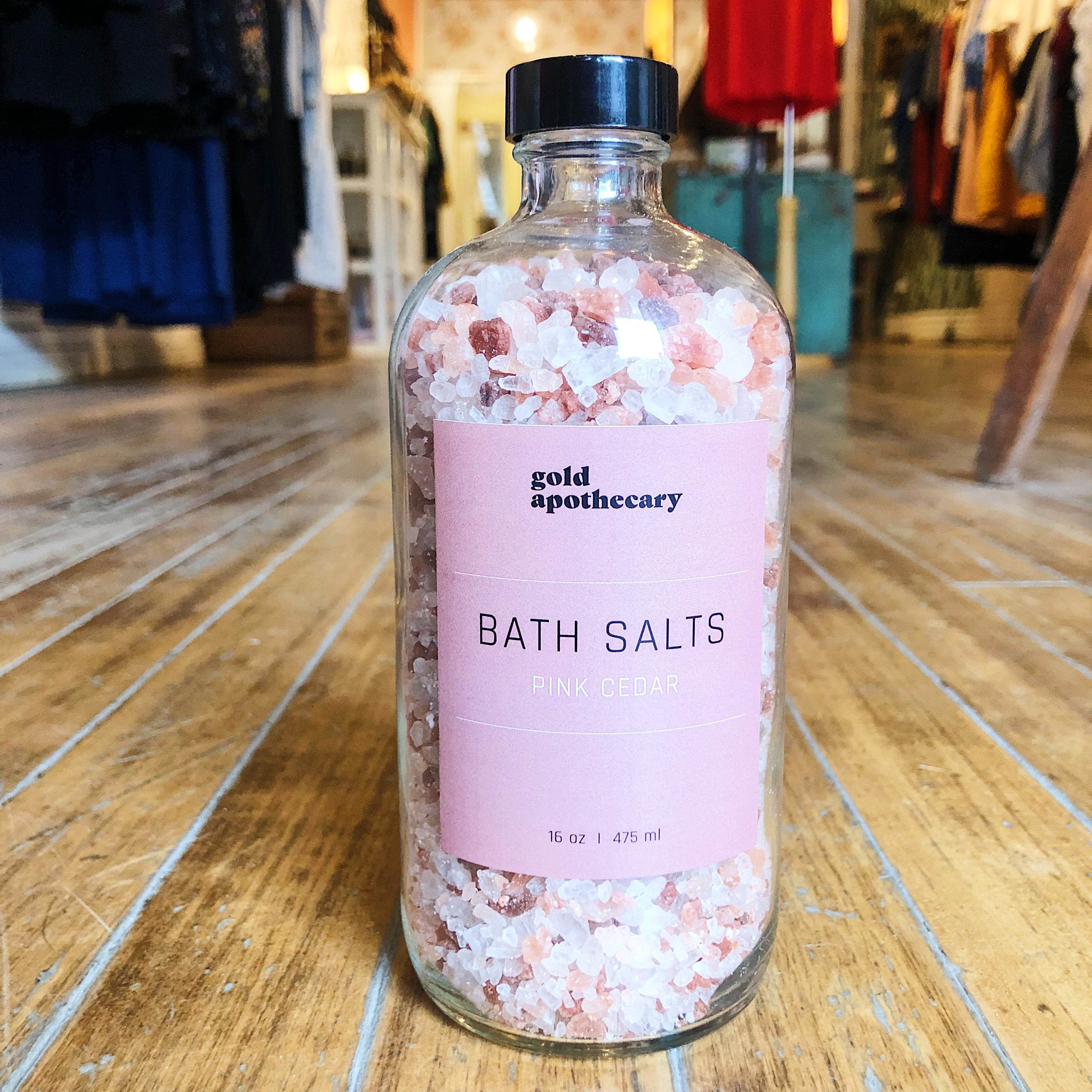 *curbside pickup orders only*
Our newest scent in our collection, Pink Cedar. A beautiful blend of Almond Oil, Virginia Cedarwood, Pink Peppercorn, and Petit Grain. A little bit woodsy, spicy and floral.
100% plant derived, handmade in small batches, hand poured in a 16 oz bottle. MADE IN TORONTO.
Properties: Dead Sea and Himalayan Pink salt have many therapeutic qualities, including detoxification, improving skin hydration and reducing inflammation.  
INGREDIENTS: Sodium Chloride (Himaylayan Pink Salt, Dead Sea Salt), Prunus Amygdalus Dulcis (Sweet Almond) Oil*, Juniperus Virginiana (Virginia Cedarwood) Oil, Schinus Molle ( Pink Peppercorn) Oil, Citrus aurantium L. var amara (Petit Grain) Oil. *Organic / *Biologique 
USE: Pour 3 tablespoons into a hot bath and relax.