Living Libations // Feeling Good Today Clarifying Chrism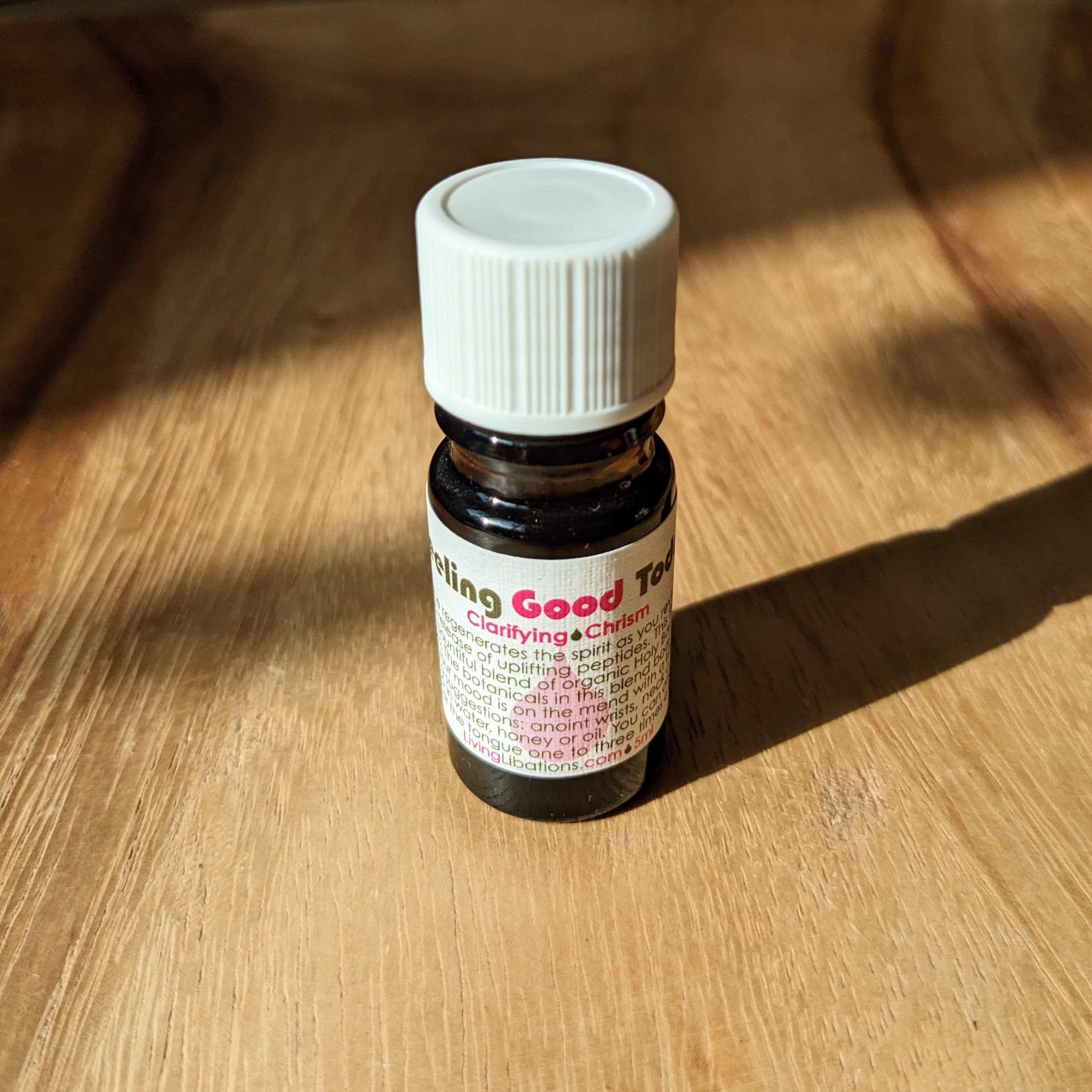 This rejoice juice replenishes the spirit as you revive body and mind with the sheer cheer of these clarifying botanicals.
Living Libations Feeling Good Today is a fortifying chrism created with a beautiful blend of holy basil, grapefruit, and greenland moss. Our sanctification tonic's power lies in its unique ability to unite the mind and body, for an experience of total union.
****

Usage: Anoint wrists, neck or the soles of the feet with this elixir. Diffuse, salt pipe or use in baths. To freshen breath place one drop under the tongue as needed.
Indredients: Holy Basil - Ocimum sanctum, Grapefruit - Citrus paradisi, Greenland Moss - Ledum groenlandicum