Melp // Stay Golden Dish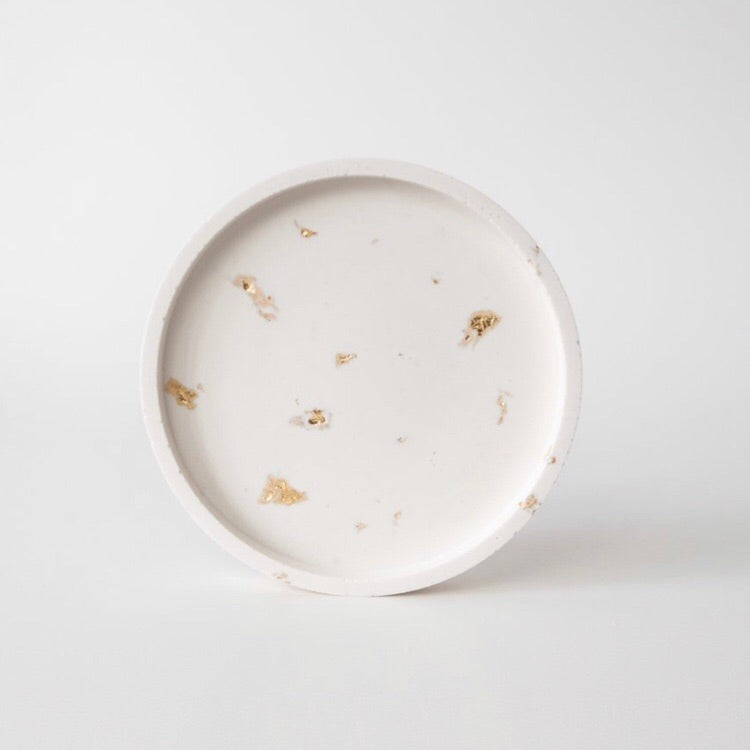 The perfect complement to any tabletop. This Stay Golden Tray adds a bit of sparkle wherever it lands and will easily make itself at home. 
Made with Jesmonite, an eco-resin
Water-based and non-toxic
Sealed and topped with a food-grade beeswax sealant
Perfect for holding keys, jewelry, personal care products + more
Dimensions: 18cm x 9.5cm x 1.5cm
Although this tray is sealed with a food-grade beeswax sealant, we do not recommend eating off it. Let it shine without the crumbs ✨
Each item is hand casted, sanded and sealed making each item unique and may therefore vary slightly.