Naïf // Allen Pants Navy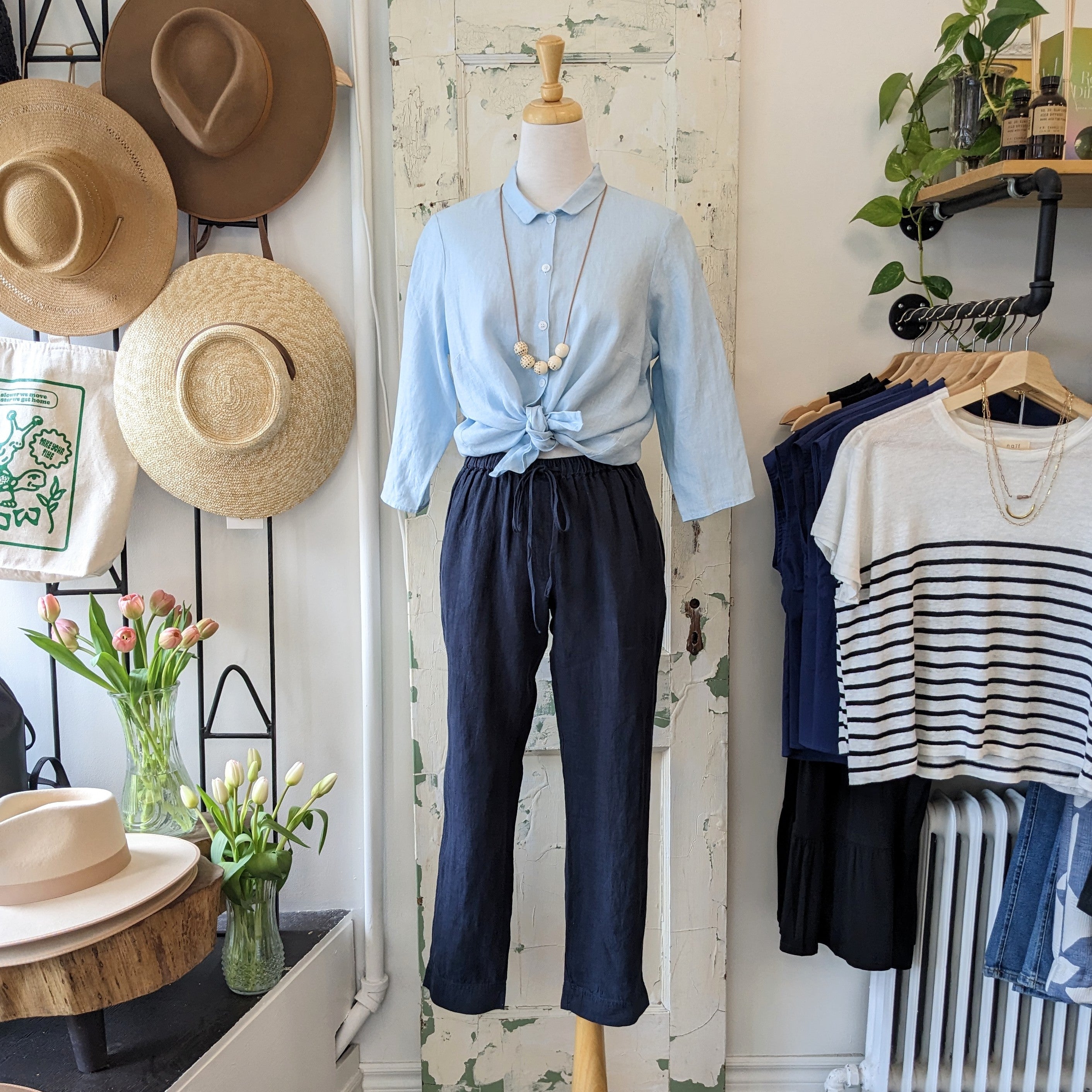 Currently stocked our 87 Roncesvalles Avenue location.


These navy Naïf Allen Pants are a perfect blend of style and comfort. With a relaxed fit, draw string waist and cropped length, they'll look great wherever you go.



Care Instructions
I prefer to be hand washed. Let me soak in a soapy bath of warm water for 15 minutes. Then rinse me off without twisting me!
All you have to do to make me smooth again is iron me.