Redsky // Classic Boilersuit Green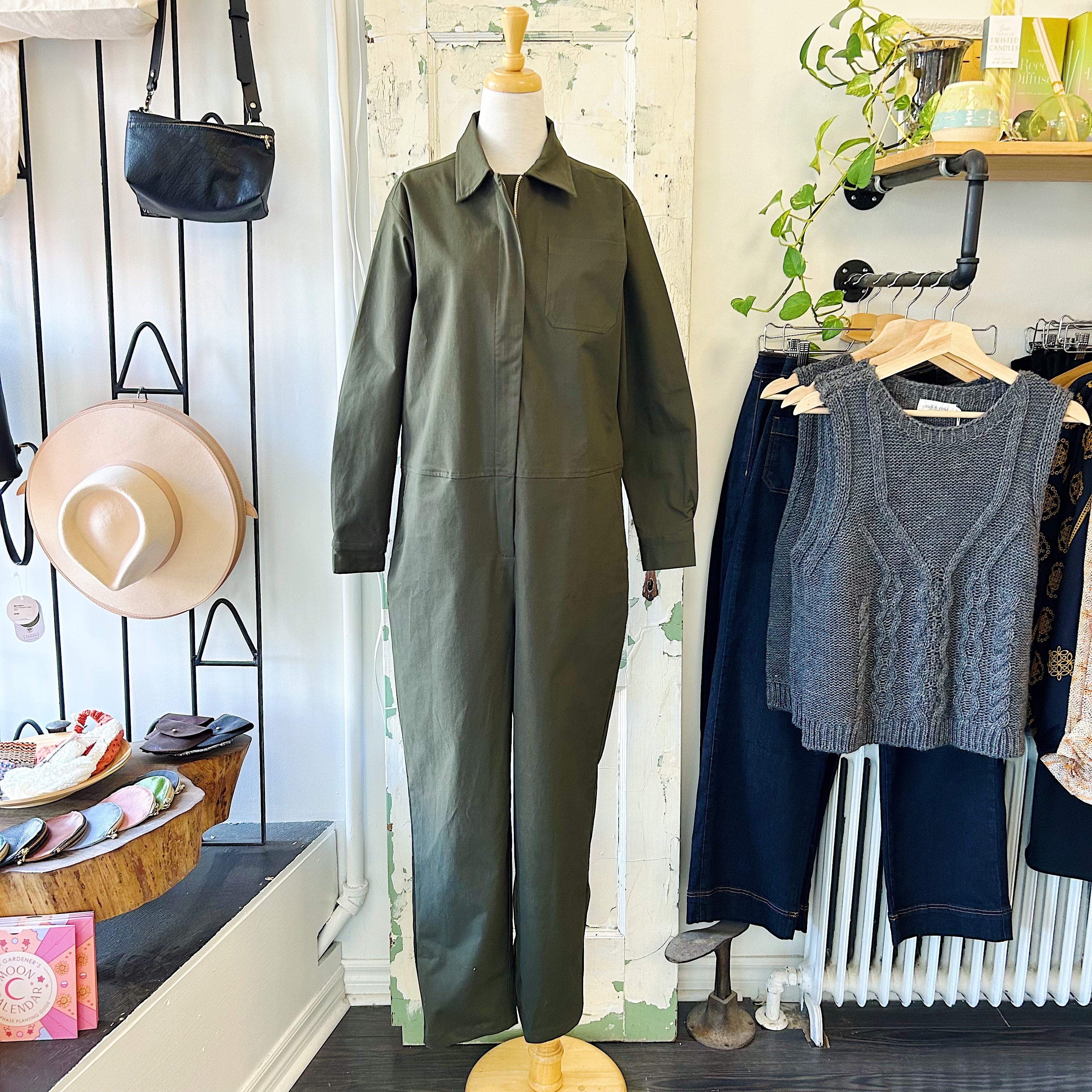 This item is stocked at 3095 Dundas St West (S, L, XL, XXL) and 744 Queen St West (S, L, XL, XXL).
Update on the classic: A fitted, heavy, stretch cotton boilersuit with waist seam and two adjustable waist tabs.
Hidden metal zipper, side and back pockets.
Tailored but not tight. If between sizes, size down as stretch will allow suit to loosen up!
Or go for oversize! Choose your own adventure.
97% cotton | 3% stretch
Wash Cold | Hang Dry
People born men should size up for length in torso / broader shoulders.
designed by Redsky, made overseas.