Three Of Cups // The Empress Tarot Necklace Labradorite and Sterling Silver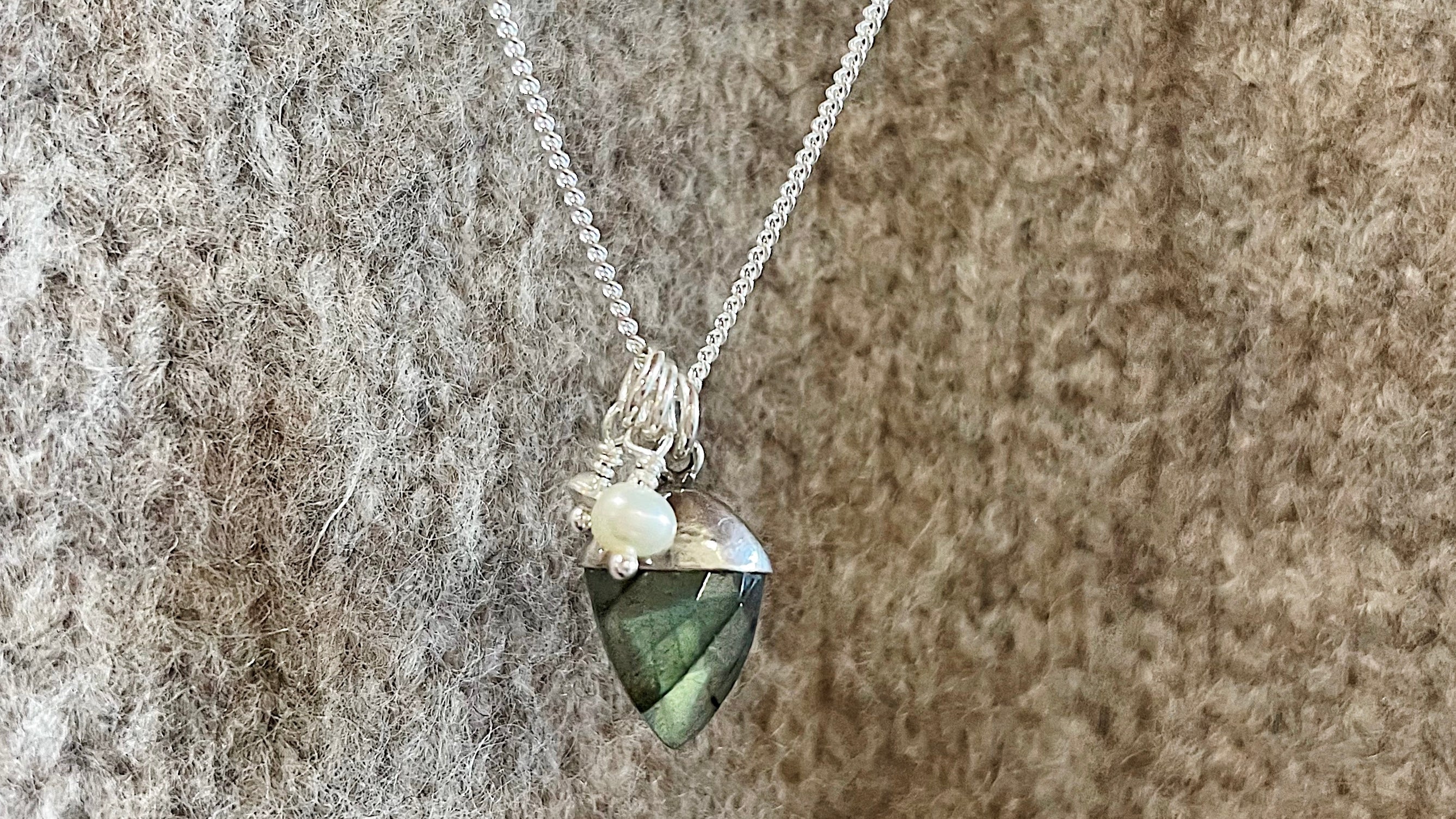 Tarot Card: III The Empress
Represents feeling at home in nature, and a vibrant and energetic disposition. Nurturing vibes all around when this card shows up, for the self and others. Abundance and creativity. 
Crystal: Labradorite 
The power to strengthen will and inner worth. Promotes clarity in intuition, protection, transformation, and strength. 
The Jewels
Sterling silver sturdy curb chain approximately 36" long with one high cut capped Labradorite stone to represent The Empress, a hand tied grounding fresh water pearl, and a hand tied sterling silver bead. All stones are unique and will vary slightly in shape and size, but quality will always be on par with the listing image.
The stone can be worn directly on the skin to warm and connect the wearer directly with the crystals, and also looks great over sweaters, tops, and dresses!
Necklace ships with accompanying description card.
Made in Toronto by iii of cups.
Style name: Trinity Gem Labradorite