Valerie Dumaine // Skyler Pants Short Black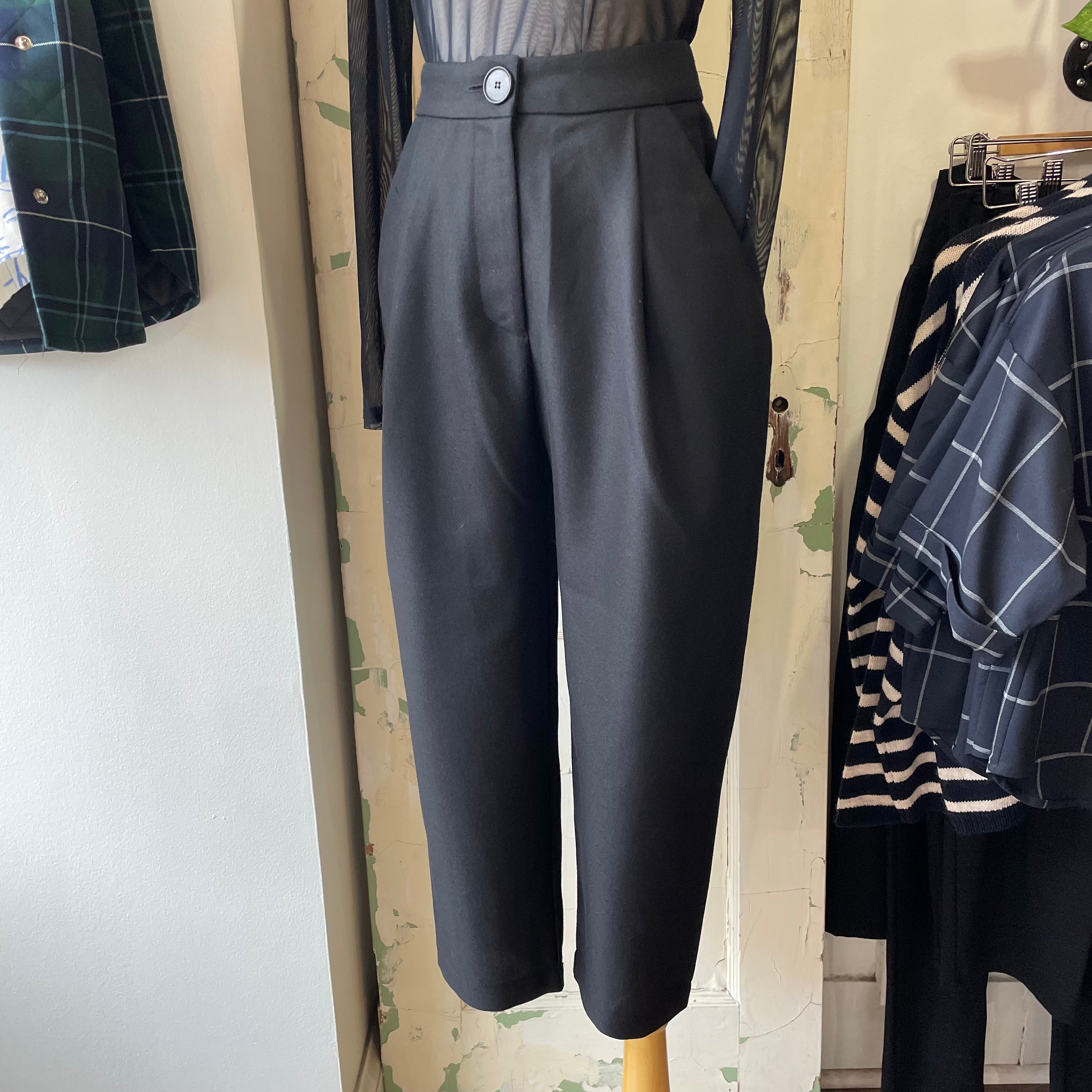 * Sale items are final sale. Please contact us for exact measurements if unsure about sizing *
This item is currently stocked at our Junction location, 3095 Dundas Street West.
Portuguese wool blend gabardine high waisted pant with zipper and button at front. Angular back yoke that goes around to the front pocket.
The Skyler Pants have been made using reclaimed fabrics as a raw material resource. We strive to minimize our consumption of raw materials by using what already exists. Embrace creative reuse! 

Composition:

65% wool / 35% polyester. Upcycled fabric.
Made in Montreal, Canada.