Living Libations // Bliss Tonic Restorative Roll-On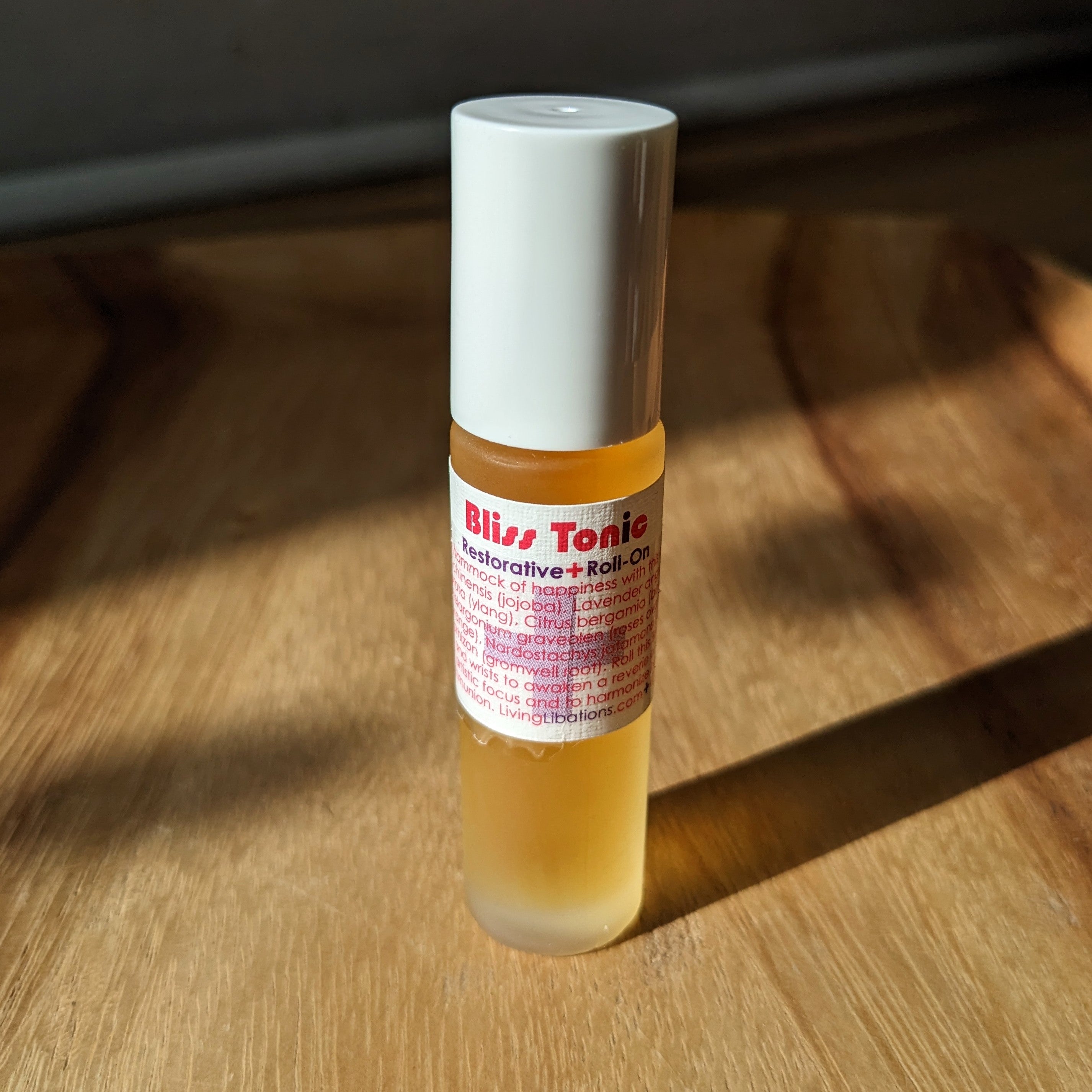 Is it possible to roll-on reverie? To dab on a bit of delight? And what if you could kiss temples and wrists with the delicate whisper of pure, unbridled bliss? Bliss Tonic combines a harmonious mix of languidly-euphoric essences into a portable, roll-on scent blend for body and soul.
Now this is bliss! Slip into a hammock of happiness as your roll Bliss Tonic onto temples, wrists, the backs of your knees, the nape of your neck, anywhere you please! This Bliss inspires the senses, awakening the artist within and opening the spirit to communion with all that is. 
Now with Rose Quartz, instead of plastic, for the rollerball! Besides this gemstone being the cherry on top of an already amazing Libation, Rose Quartz is a beautiful, balancing pink silica stone that resonates with the heart chakra.
****

Usage:  Using the roll-on, apply to wrists, neck, pulse points, temples or other parts of the body to bless the skin with the glorious scent botanical bliss.
Indredients: Lavender Oil - Lavandula angustifolia, Ylang Oil - Cananga odorata, Bergamot Oil - Citrus bergamia, Roses over Geranium Oil - Rosa damascena + Pelargonium graveolens, Blood Orange Oil - Citrus sinensis), Spikenard Oil - Nardostachys jatamansi, Gromwell Root Oil - Lithospermum erythrorhizon, Organic Biodynamic Alcohol - Citrus bergamia