Living Libations // Open Sky Eye Serum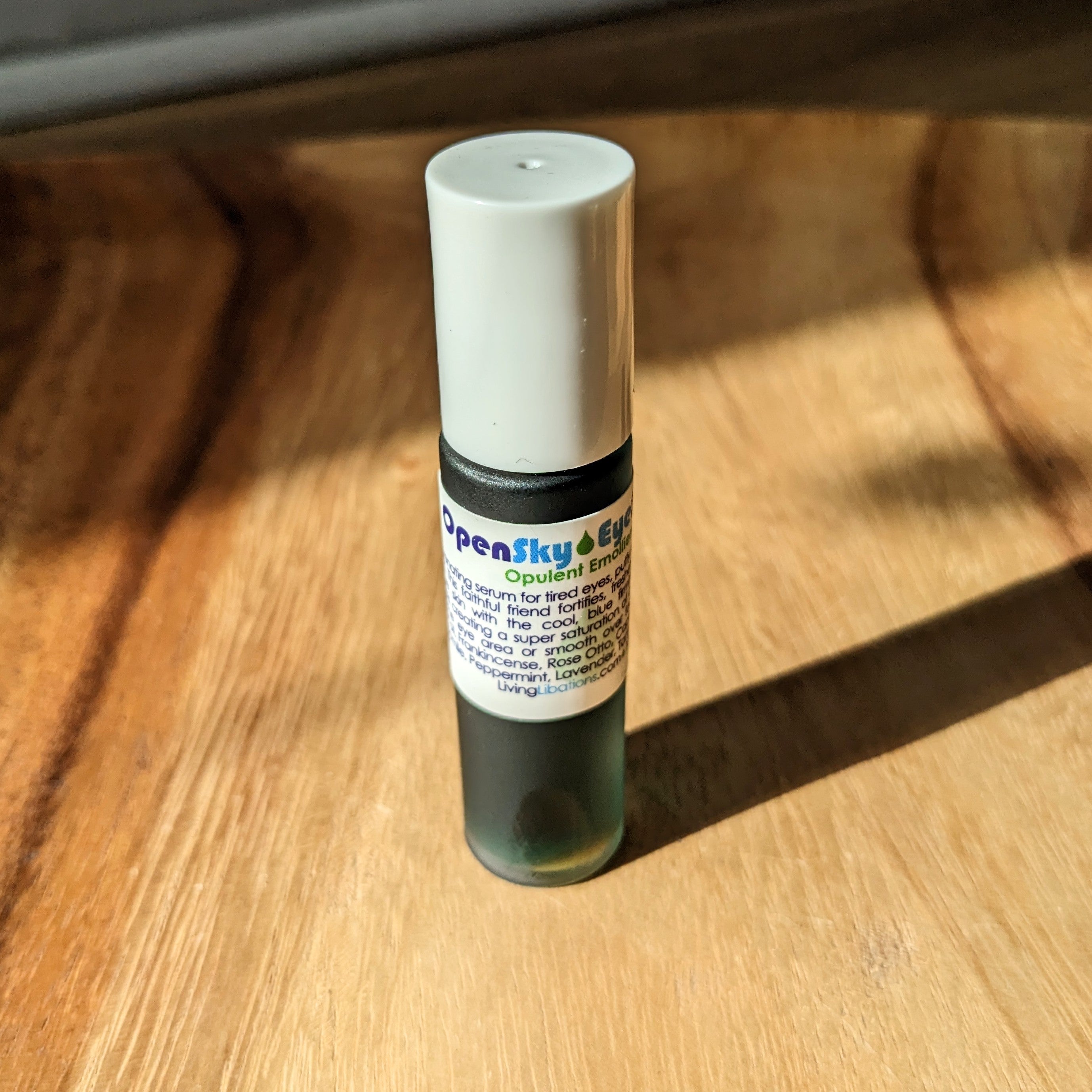 Is the skin around your eyes crying out for some quick TLC?  Whether you were out late on a delectable date, have an early morning roll call, or need a soothing infusion before your next Instagram, this firming, toning and revivifying blend will have your eyes sparkling once again!
Open  Sky  Eye  Serum  is a rejuvenating serum for tired eyes, puffy skin, dark circles, and fine lines. This faithful friend fortifies, freshens, and tones delicate under-eye skin with the cool, blue firming fluid of pure plant botanicals, creating a super saturation of organic hydration.
****

Usage: 
Soothe the windows of your soul with mirth and mystery, as you immerse yourself in the botanical universe of our  Open  Sky  Eye  Serum. Now with a Rose Quartz roller ball in our 5ml and 10ml roll on applicators! 
Forget fine lines, puffy eyes, dark circles and sagging skin. Revive the tender tissues around your alluring orbs with  Open  Sky  Eye  Serum. The devoted gaze of this cooling, rejuvenating dew soothes the eye area, brows and pineal gland. Bless the delicate eye tissues with the true-blue power of  Open  Sky  Eye  Serum. Open wide to the wonder and delight of life and let your gorgeous eyes shine bright!
Indredients: Jojoba - Simmondsia chinensis, Virgin Coconut - Cocos nucifera, Frankincense - Boswellia carterii, Rose Otto - Rosa damascena, Peppermint - Mentha piperita, Blue Tansy - Tanacetum annuum, Cape Chamomile - Eriocephalus punctulatus, German Chamomile - Matricaria chamomilla, avender - Lavandula angustifolia, Sweet Thyme - Thymus linalool